Welcome to the weblog for author Sarah Arthur. Sarah is a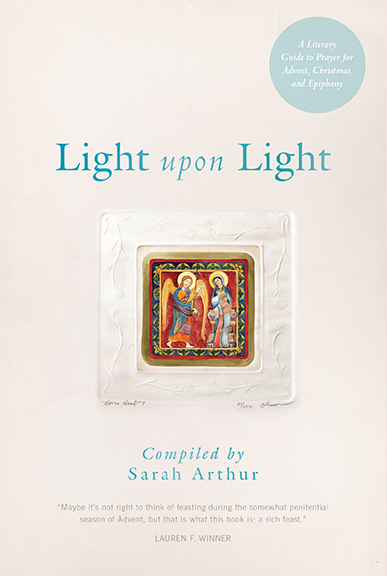 fun-loving speaker and the author of numerous books on the intersection of faith and great stories, including the award-winning Walking with Bilbo: A Devotional Adventure through The Hobbit. Her most recent book is Light Upon Light: A Literary Guide to Prayer for Advent, Christmas, and Epiphany (compiled for Paraclete Press, Oct. 2014).
Here you can read Sarah's latest musings, find updates about her writing and speaking, read excerpts and reviews of her books, and purchase copies of her resources for both individual and group reading.
"I wonder what sort of a tale we've fallen into?"
–Samwise Gamgee, The Lord of the Rings by J.R.R. Tolkien