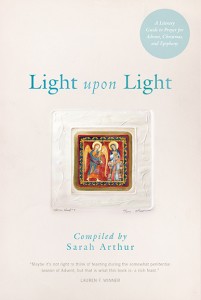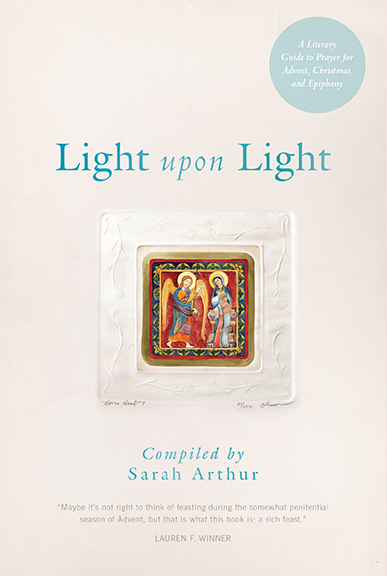 They shall praise Thee and suffer in every generation
With glory and derision,
Light upon light, mounting the saints' stair.
                        – T. S. Eliot, from "A Song for Simeon"
"Maybe it's not right to think of feasting during the somewhat penitential season of Advent, but that is what this book is: a rich feast." –Lauren F. Winner
In keeping with At the Still Point: A Literary Guide to Prayer in Ordinary Time, this collection of daily and weekly readings from classic and contemporary literature invites you on a journey through the liturgical seasons of winter. New voices such as Amit Majmudar and Susanna Childress are paired with well-loved classics by Dickens, Andersen, and Eliot. Light in the darkness of winter, illuminating the soul.
What people are saying:
"In our individual darknesses we long for more light. Sarah Arthur understands this, and, as if pulling together scores of candles with burning wicks, she illuminates our whole year with the gift of flaming words. A treasure of enlightenment."
—Luci Shaw, poet and author of Breath for the Bones and Adventure of Ascent.
"For years I have been seeking a book which weaves scripture, prayer and the finest poetry and fiction into the devotional experience of Advent, Christmas, and Epiphany. Finally I have found it: an elegant and accessible gem with some classic texts and a rich selection from contemporary literature. This is not only a useful book, it is edifying and exciting reading—the perfect way for the literature lover to focus, meditate and celebrate this time of year, providing a fresh view of what the birth of Christ means to a shattered and fragile world and revealing a way forward through words and the Word."
—Jill Peláez Baumgaertner, poet; Professor of English and Dean of Humanities and Theological Studies, Wheaton College.
"A beautifully navigated journey through a treasury of literary wisdom – a book to cherish." —Jeremy Begbie, Professor of Theology and director of Duke University Initiatives in Theology and the Arts.
Reviews:
Contributing Authors and Poets:
Dick Allen
Frederick Buechner
Scott Cairns
Susanna Childress
Marci Rae Johnson
Li-Young Lee
Amit Majmudar
Paul Mariani
Joan Rae Mills
Eugene Peterson
Mary F. C. Pratt
Enuma Okoro
Suzanne Underwood Rhodes
Tania Runyan
Benjamin Alire Saenz
Gary D. Schmidt
Luci Shaw
Jeanne Murray Walker
Walter Wangerin, Jr.
Paul J. Willis